How it Works
… As British expats we suffered the same challenge..
​​Discovering a reliable Proxy or VPN you can trust isn't always easy. They can be cluttered with advertising, leave you susceptible to telesales & spamming and can often switch off without warning.  As British expats we suffered the same challenge so we called on our experiences in the IT service industry and developed an efficient Smart Stream service that works better than anything out there. Our service removes all UK geo restrictions and with zero buffering we now have many happy customers around the globe.

​

​At ChannelHopper TV we pride ourselves in delivering a great service. However, if within 10 days of payment you are not satisfied and we are not able to resolve the issue we will refund 100% of your money.
..so, how does it work?
​First, you will want to check your Internet connection speed for free using our preferred app, for this click on the speed test feature below, for video streaming we recommend a test result above 3Mbps. Go to the pricing page, choose one of the connection terms and make the corresponding payment with a Paypal account, credit or debit card using Paypal's globally accredited payment service.
Our automated service will auto-email you a username and password to your Paypal email address. The email will include a user-guide on how to connect your PC, Mac, Smart TV, Tablet, Phone or Apple TV to start streaming right away. Our service allows 4 different devices or browsers to be connected on a single account which can be managed in your user dashboard.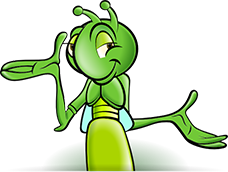 Pricing Options