How it Works
… As British expats we suffered the same challenge..
​​Discovering a reliable Proxy or VPN you can trust isn't always easy. They can be cluttered with advertising, leave you susceptible to telesales & spamming and can often switch off without warning.  As British expats we suffered the same challenge so we called on our experiences in the IT service industry and developed an efficient DNS and Proxy service that works better than anything out there. Our service removes all UK geo restrictions and with zero buffering (or your money back) we now have many happy customers around the globe.

​

​At ChannelHopper TV we pride ourselves in delivering a great service. However, if within 10 days of payment you are not satisfied and we are not able to resolve the issue we will refund 100% of your money.
..so, how does it work?
​Firstly, check your Internet connection speed for free at https://speedtest.net. For video streaming we recommend a test result above 2.5Mbps. Next, go to the pricing page, choose one of the subscriptions (all provide the same service) and make the corresponding payment with a Paypal account, credit or debit card using Paypal's globally accredited payment service.
Our automated service will email you a username and password to your PayPal email address (be sure to check your spam/junk folder if it doesn't arrive). The email will include a link to our how-to page that explains how to connect your PC, Mac, Amazon Fire TV, Xbox, Tablet, Phone and supported Smart TVs to start streaming right away. Our service allows 3 different IPs to be connected on a single account which can be managed in your user dashboard. Each connection allows an unlimited number of devices to be used on the same network. Note that our service doesn't work directly using mobile data (3G, 4G or 5G). However, if you are using a 3G, 4G or 5G router or create a hotspot from another device then it will work.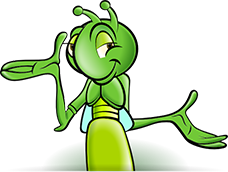 Pricing Options
Supported Devices
Full instructions on how to setup every supported device are sent in the welcome email upon payment.
Note that a small number of ISPs block DNS redirection which is required for direct use with Amazon Fire TV stick, Apple TV and Smart TVs. Before purchasing any new hardware, test your connection works using a PC, Mac or iPad first. Or before or after subscribing, using a PC, you can download and run our connection checker from HERE. If using a Mac please click HERE.
Watch Directly on your Device
PC, Mac, iPhone*, iPad*, Android Phone, Android Tablet, Chromebook, PC Tablet
*UK iTunes account required to install UK TV apps such as BBC iPlayer, ITV hub etc. however, most will now also work through the browser.
Watch Directly on your TV
Amazon Fire TV Stick, Apple TV (4th Gen onwards), Xbox (One onwards), Playstation (4 onwards), Supported Smart TVs*, Android (Kodi) Box , PC USB stick, PC or Mac to TV using HDMi.
*Smart TVs must have UK TV apps such as BBC iPlayer, ITV hub etc. pre-installed.
Mirroring / Casting to your TV
Apple TV using Airplay: iPhone, iPad, Mac, PC (using AirParrot2). Android Smart View to TV. WiDi or Miracast to Supported Smart TVs with supported laptops running Windows 10 or supported Android devices.
Note: Roku devices are not directly supported but will work using the Windows 10 hot-spot method see here. Some content will not work on Chromecast due to it's hard coded internal DNS so not a recommended device. Mobile data will only work on Android devices using our app or if you create a hot-spot from another device.